30.04.2021
The VIII Cup in all-style karate was held in Kursk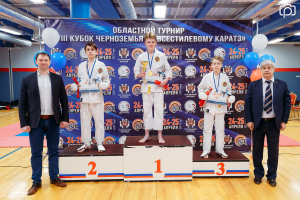 On April 24, Kursk hosted the VIII Cup of the Black Earth Region and the Children's Festival in all-style karate.
The Cup revealed the best athletes of all-style karate in different weight and age categories.
The competition was attended by 530 athletes from the Kursk, Belgorod, Voronezh and Oryol regions.