04.10.2018
All-Style Karate "Alexander Nevsky Cup" to take place in Novosibirsk. Announcement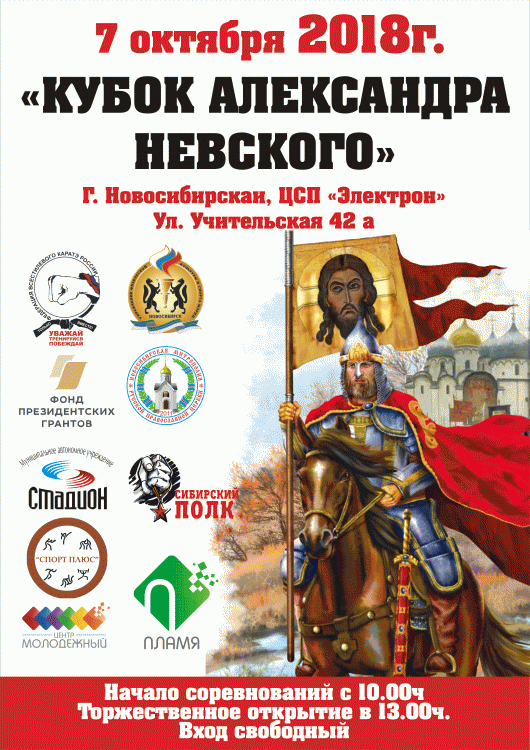 Competitions will be held 07/10/2018 in the sports complex "Electron" (42a, ul. Teacher, Novosibirsk).
The tournament will be attended by more than 200 athletes in 3 disciplines OK, PC, NW (kata). Members age 12 years and older. The competition will be attended by athletes from the city of Berdsk, Iskitim and Ob.
Regulations of the tournament:
October 7th:
10.00 – the beginning of the competition (preliminary fights);
13.00 – the grand opening of the competition.
14.30-16.30 – the final fights;
17.00-17.30 – the award ceremony.