28.11.2018
Press conference dedicated to Peter the Great Cup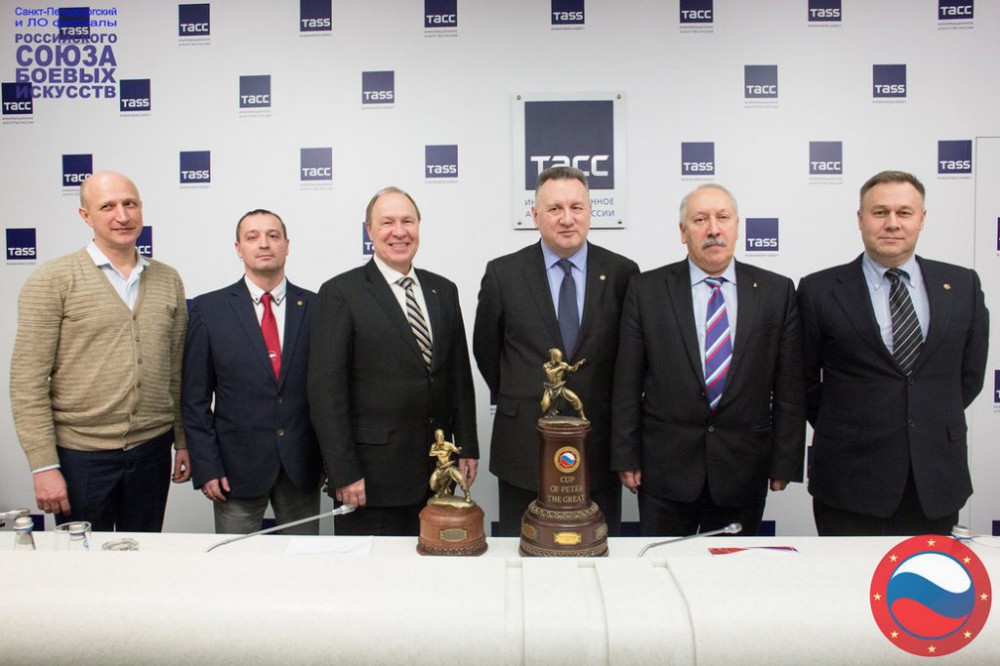 On November 22 at 13.00 a press conference dedicated to the all-Russian karate competition "Peter the Great Cup"  was held at the TASS press center in St. Petersburg ( 37A, Shpalernaya st.) This competition will take place on December 1-2 at the St. Petersburg Sports and Concert Center.
The press conference was attended by:
– Deputy Chairman of the Committee for Physical Culture and Sports of St. Petersburg, A.B. Perelman;
– President of St. Petersburg and LO branches of RSBI – M.I. Kuzmin;
– Artistic Director of the Music and Drama Theater – Sergey Skomorokhov;
– Organizer of exhibitions and military-patriotic events at Peter the Great Cup – I.V. Karpenkov
At the press conference issues of the competitive part of the tournament were covered in detail, information was given about the regulations, sports disciplines, as well as the cultural and military-patriotic part of the upcoming tournament.
Representatives of the organizing committee answered numerous questions from journalists.
The press conference was attended by representatives of print, radio and electronic media, television companies and Internet publications. It was announced that during the tournament a live broadcast on the portal SOC TV will be organized.