10.12.2018
CHAMPIONSHIP OF SHOTOKAN KASE HA IN BRYANSK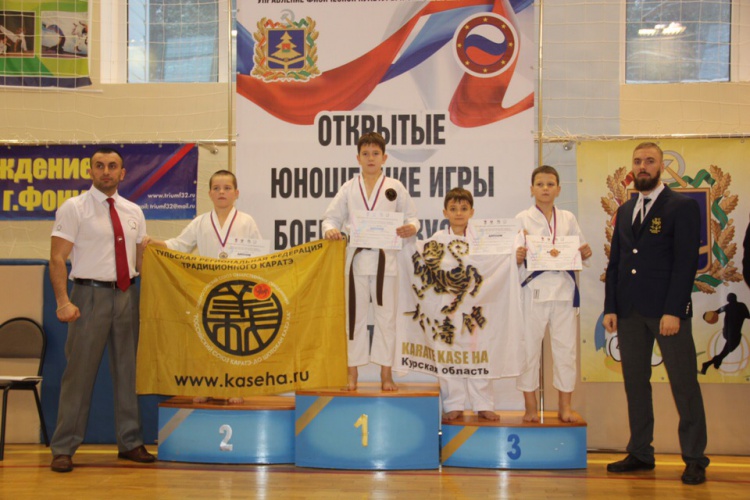 The fitness centre "Triumph" in the city of Fokino, Bryansk Region hosted the open championship and the Regional championship in Karate-do Shotokan Kase Ha (all-style form of sport) on December, 2nd 2018.
Teams of Tula, Kursk, Bryansk and Moscow region competed here. The Branch of the Russian Union of Karate-do Shotokan Kase Ha in Bryansk region organized this event, the head is G. V. Bondarev, 2nd dan IKS KASE HA WF.
Congratulations to all the organizers, winners and competitors of our events.
Competitions in Bryansk have become a good training for our students before the upcoming Championship of Russia in Karate-do Shotokan Kase Ha in the city of Shekino, Tula region on 15-16 December, 2018.