02.03.2019
TEAMS OF ST. PETERSBURG AND MOSCOW REGION COMPETE AT ALL-STYLE KARATE CUP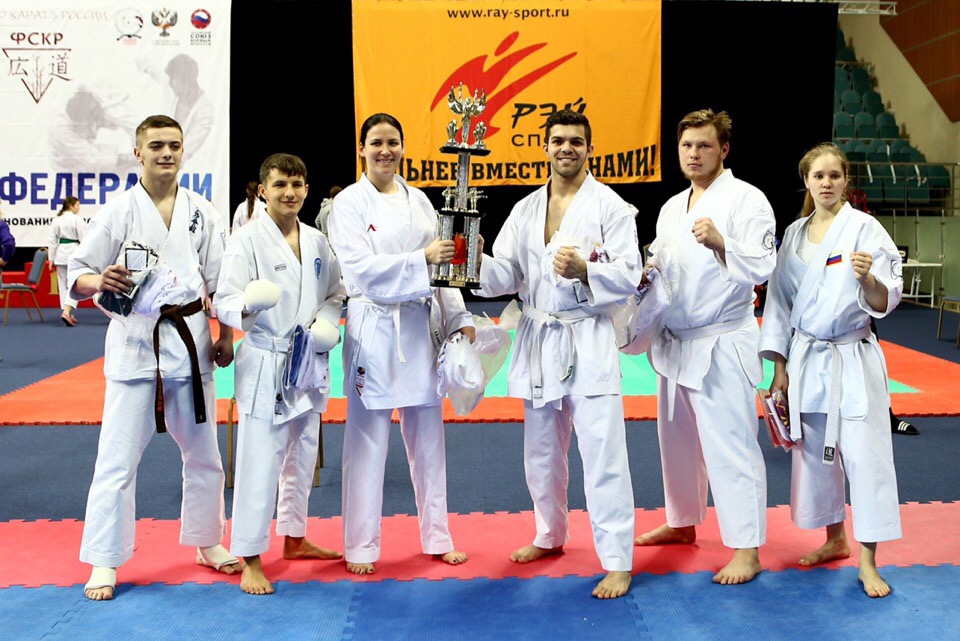 The first match of the national karate teams of St. Petersburg and the Moscow Region was held February 23th-24th as part of the Russian All-style Karate Federation Cup in Odintsovo near Moscow. This spectacular event, where the best athletes of the strongest Russian national teams met to show their skills, was organized with the support of the famous entrepreneur and philanthropist Yuri Vishnyakov, head of "Ray Sport" company specializing in sports equipment for martial arts.
Six combat athletes from each team fought simultaneously on six tatamis at the Odintsovo sports complex.
The strongest representatives of the national team of St. Petersburg competed with the strongest athletes of the Moscow region team. The team captains Yegor Mosenkov (St. Petersburg) – Master of Sports of Russia, Master of Martial Arts, 2018 World Champion (JSKA), multiple winner of European and Russian competitions and Maria Kolesnikova (Moscow Region), Master of Sports of Russia, Undisputed Russian Champion were the last to meet on a tatami to show top-notch sportsmanship, leaving their rivals no chance at winning.
Chief Judge of the competition, Mikhail Vodolazov pointed out the unparalleled support of the fans on both sides, which is only found at large sports tournaments. The fans showed great enthusiasm and real love for their teams. This time the Ray Sports Cup remained with the Moscow Region team, however after the match both teams showed great respect and solidarity towards one another.
Yury Vishnyakov expressed his confidence that this event will be the beginning of traditional match meetings not only for national regional teams of all-style karate, but also for the All-Russian Martial Arts Federations.
The next match is to be held in St. Petersburg at the Peter the Great Cup in late November 2019. The Saratov regional branch of the Federation of All-style Karate of Russia has already demonstrated great interest in participating in the match. Thus, the Federation Cup in Odintsovo has not only shown Russia's best athletes, but has also marked the beginning of a new sports tradition.