30.08.2018
INTERNATIONAL MASTER CLASS OF TEACHERS OF ACADEMY BUDO IN ABKHAZIA!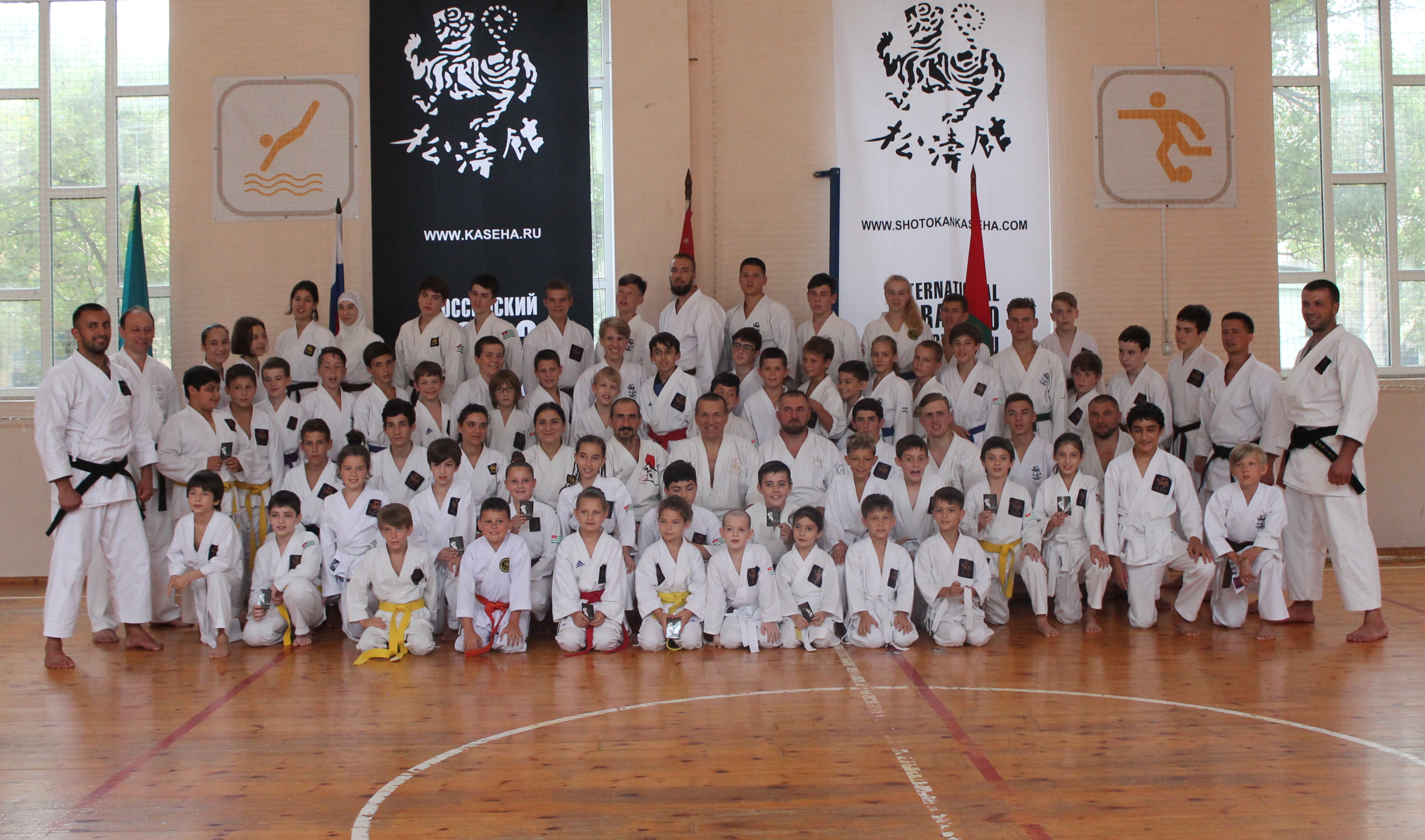 From August 3 to August 4, 2018, master classes led by the teachers of the National Academy of the BUDD IR Sadovnikov (7 dan Kazeh Kh.) And TN Safronov (3 dan Wado Ryu) were held in the city of Sukhum, Republic of Abkhazia, within the framework of the XIX International fees by karatedo Shotokan Kaze Ha. Organizers – International Federation IKS KASE HA, Ministry of Transport of Abkhazia. More than 100 athletes and instructors from 4 countries took part in the events.
International events in the city of Sukhum were opened by the President of Abkhazia Raul Khajimba. He presented honorary diplomas to the masters of the National Academy of BUDO and accepted handmade calligraphy from the master of T.N. Safronov.