20.12.2018
The Final Stage of the I All-Russian Student Games of Martial Arts. Results.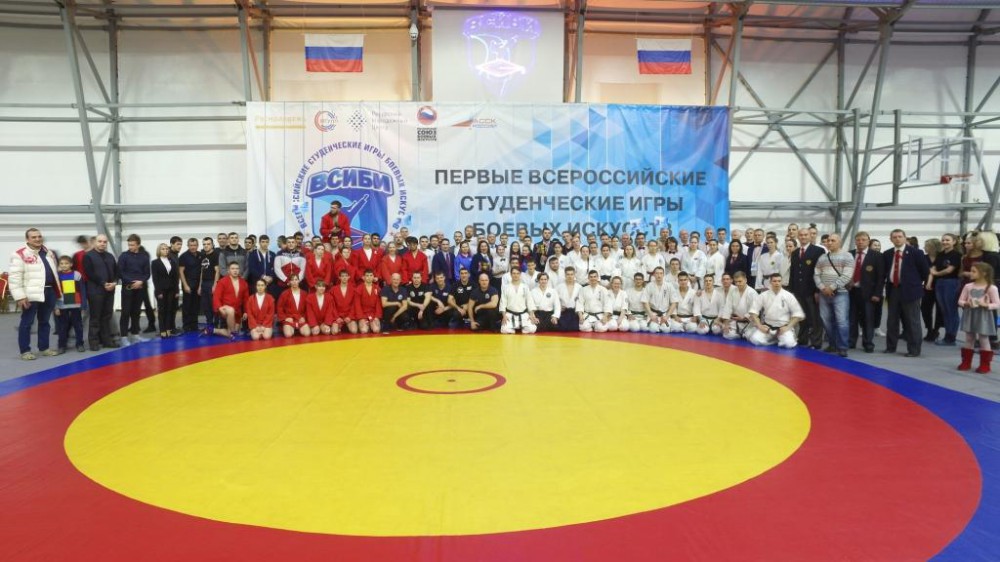 From 14 to 16 December 2018, the Final Stage of the first All-Russian Student Martial Arts Games in our country's history took place.
Moscow State University of Food Production was the competition sponsor.
The sports complex "Ershovo" (Moscow region, Odintsovo district, rest house Ershovo) was the venue.
The Vice-Chancellor of Moscow State University of Food Production Mikhail Balykhin, the Chairman of the Students Sports Club Association Vyacheslav Morozov, World Kickboxing Champion, MSIC Kirill Antonov, First Deputy Executive Director of the Russian Union of Martial Arts Igor Pasko, as well as athletes, coaches and judges took part in the opening ceremony.
The Games participants received greetings from the co-chairmen of the Russian Union of Martial Arts S.V. Kiriyenko and Y. Trutnev, Minister of Sports of the Russian Federation P. Kolobkov and the President of the International Sambo Federation V. Shestakov.
200 Aikido, All-Style Karate, Kickboxing, Thai boxing and Sambo athletes from more than 50 Universities of our country took part in the final stage.
The multiple world champion among professionals and advisor to the head of the Federal Agency for Youth Affairs, Batu Hasikov, took part in the award ceremony.